Location / Venue:
Faculty of Agriculture, Room 205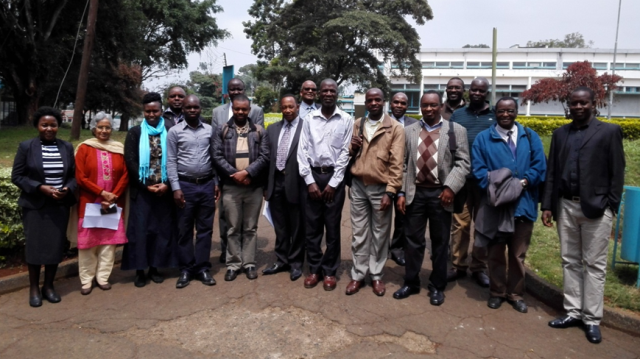 The 8th PhD seminar was held on 22nd July 2016 at the Faculty of agriculture, University of Nairobi.
The seminar kicked off at 9.00 AM and it brought together majority of postgraduate students from various departments in the faculty.
Prof. Kimenju, the Dean Faculty of Agriculture chaired the meeting in conjunction with Prof Jasper Imungi.
The chair welcomed the participants and wished them success in their PhD research.
The chair, Prof. Kimenju also welcomed the participants and congratulated them for creating time to attend the important function of the faculty.
Click here to read more on the proceedings of the [8]of seminar [8]
Contact Person:
Dean Faculty of Agriculture