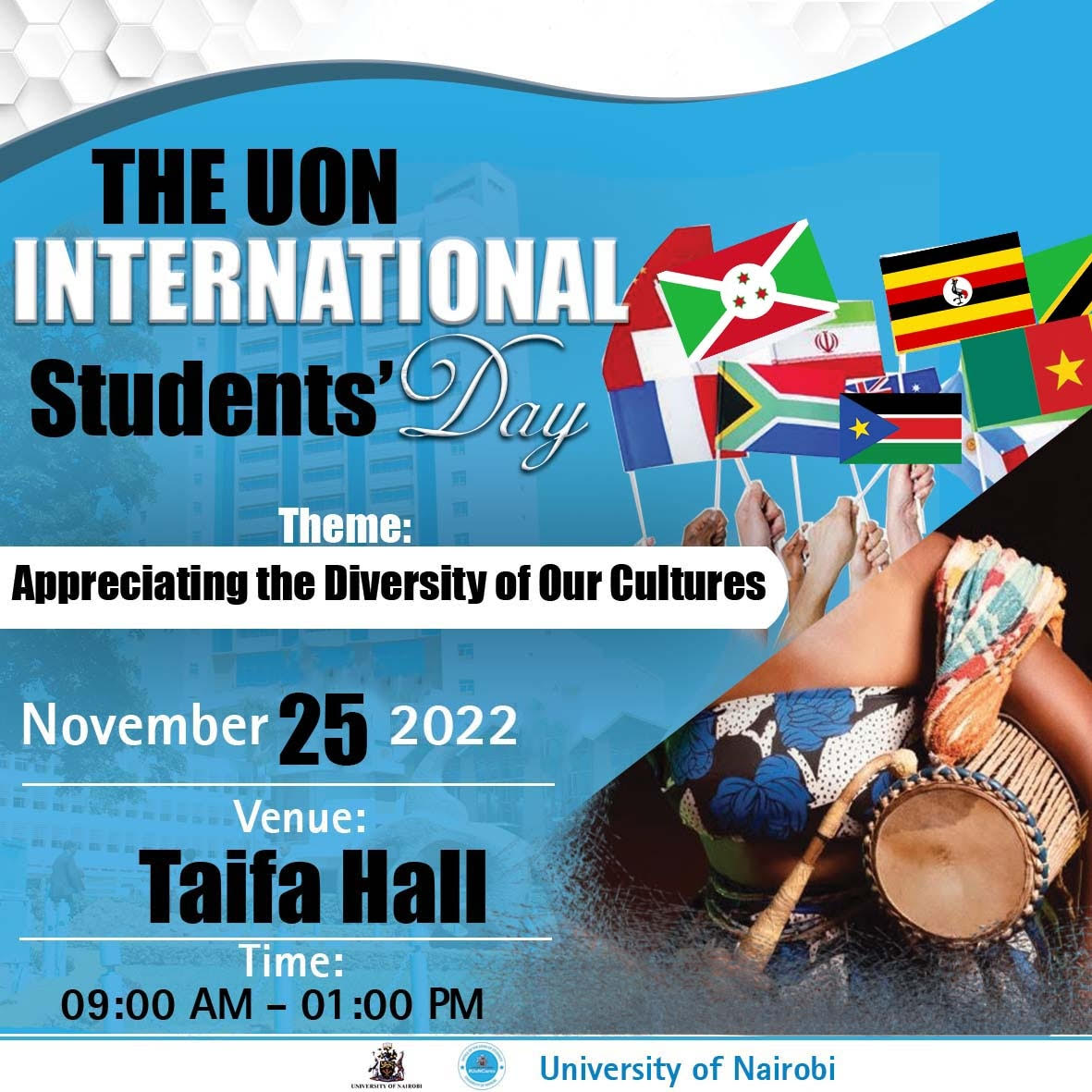 The Office of the Dean of Students and Career Services cordially invites you to the UoN INTERNATIONAL STUDENTS DAY CELEBRATIONS 2022. 
Theme:  Appreciating the Diversity of Our Cultures
When: Friday November 25, 2022
Time: 9:00 am to 1:00 pm
Venue: Taifa Hall, Main Campus
The University of Nairobi as a global brand prides its status in hosting a student population with a wide-variety of international students from different countries that bring different unique cultures. These cultures need to be identified, showcased and celebrated to sensitize and enhance the University's core values such as Excellence, Innovativeness and Creativity, Partnership and teamwork
This year's celebrations seeks to reaffirm and promote the University's commitment to bolster our ranking as a world-class institution and entrench the spirit of pooling cultures together to foster progressive societies.
Click on the link below to customize the event poster with your own photo and join the campaign for this celebrations:  UoN International Day Twibbonize Campaign Link
All Staff and Students are invited to participate in  this noble endeavour.